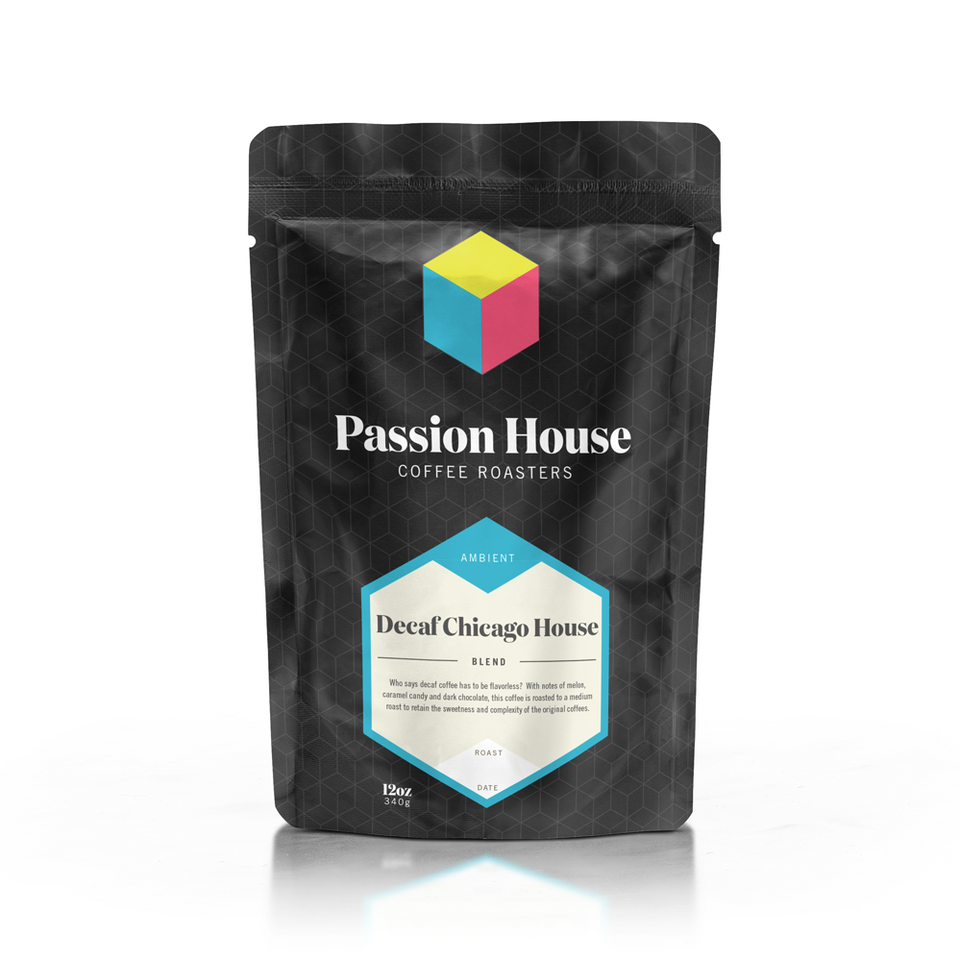 Decaf Chicago House Blend
DECB-WB-Retail12oz
Our Chicago House Blend is inspired by the genre of electronic dance music that originated in Chicago in the early 1980s.

Who says decaf coffee has to be flavorless?  With notes of melon, caramel candy and dark chocolate, this coffee is roasted to a medium roast to retain the sweetness and complexity of the original coffees.
TECHNICAL:
Component(s):  Fully washed Guatemala




Tasting Notes: M

ilk chocolate, almond, lemon zest



Name Inspiration: The classic House music of Chicago




Roast Profile: 

Medium/dark
MUSIC INSPIRATION:



ORIGIN STORY

House music has been a staple in the Chicago music scene, and this blend is a staple in our line-up! A fine blend of coffees from Latin America and Africa that combine to bring out notes of milk chocolate, honey, and lemon zest. This blend is balanced with flavors that will move your body and go on and on...