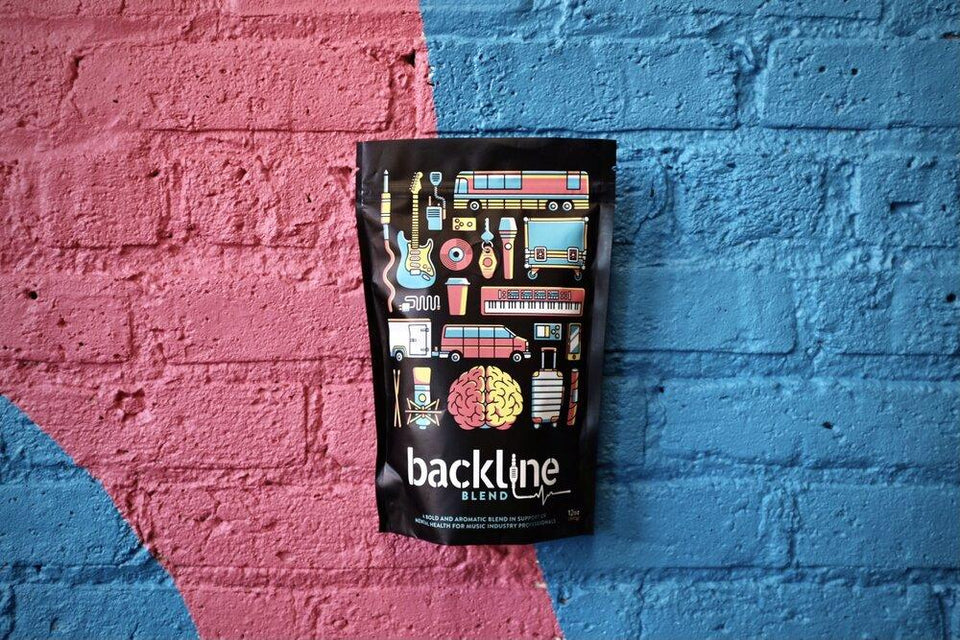 Backline Blend
SQ3503239
We are so thrilled to partner with Backline. Their mission aligns perfectly with ours: Music+Coffee+Love. Please join us in supporting their great mission!
Music, like coffee, keeps us moving. It takes care of us when our moods are low, and can help make our spirits high. But who's taking care of the people that bring the magic to life?
Backline is a term used to describe audio amplification equipment for bands behind the stage; it is required to power live music. We believe that mental health and wellness is just as vital a tool for the music industry.
Backline is a 501(c)(3) national non-profit that connects music industry professionals and their families with mental health and wellness resources. The music industry is limited in their access to care, and Backline has built a variety of clinically-focused programs to address that. Let's create a safer and more supported music industry, together.
*Every purchase helps music industry professionals receive mental health support and wellness resources through Backline.