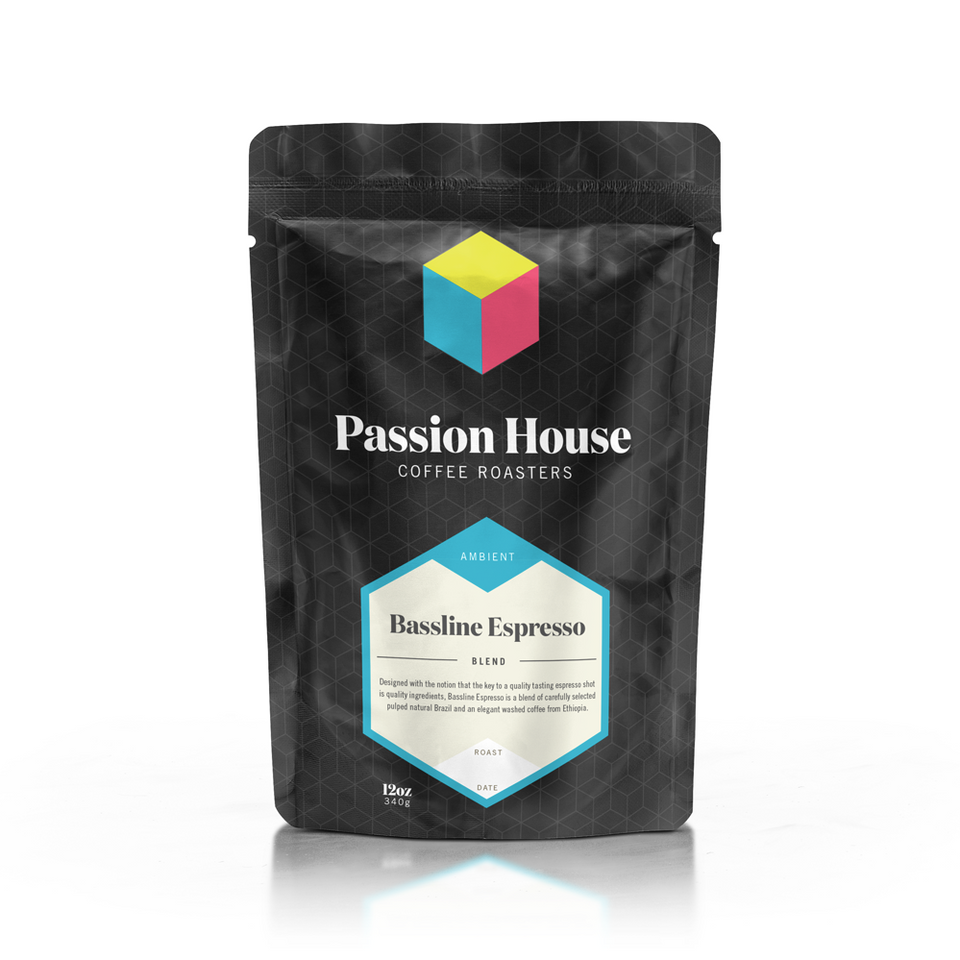 Bassline Espresso Blend
BASEB-WB-Retail12oz
The Drumbeat for your day! Milk and chocolate bass notes, with a slight lemon finish that bounces out of your cup.

TECHNICAL:
Component(s):  80% Pulp-natural Brazil, 20% washed Ethiopia




Tasting Notes: P

eanut butter, cashew, cocoa



Name Inspiration: 

The drumbeat for your day




Roast Profile: 

Medium



MUSIC INSPIRATION:
ORIGIN STORY

Designed with the notion that the key to a quality tasting espresso shot is quality ingredients, Bassline Espresso is a blend of carefully selected pulped natural Brazil and an elegant washed coffee from Ethiopia. Our espresso blend can be enjoyed as a straight shot, but will also work harmoniously with milk. Bassline can be enjoyed as a delicious drip brew too! 
Each component is roasted separately and then blended together. This blend is anchored with rich and creamy chocolate base notes, highlighted with a vibrant blast of citrus acidity up front, and stone fruits, dark cocoa, and molasses balancing it all out.